Welcome to the online course Prevent Tuberculosis: management of TB infection.
This course will improve your knowledge regarding all aspects of TB infection including the identification and treatment of tuberculosis infection. The course will look at what is required to increase country-level implementation of TB prevention, with a specific focus on the following groups: i) people living with HIV in care, ii)household contacts of people affected by TB, especially those under five years of age, and iii) persons with risk factors to develop TB.
As part of this online training, there are six modules:
Introduction to TB

Pathogenesis of TB

At risk populations

Identifying TB infection

TB Prevention Treatment (TPT)

Implementation of TB prevention
Each module consists of presentations including graphics, animations, explanations, multiple-choice questions, exercises, and authentic examples. The modules will guide you through the process of managing TB infection, building concepts and knowledge learned in preceding sections.
Modules can be completed online at your own pace and the format is conducive to both independent or group work. The approximate completion time of each module is 30 minutes with the total duration estimated at 6 hours. You do not have to complete all the modules in one session.
At the end of the course, your knowledge on TB infection will be assessed in a final test.
Faculty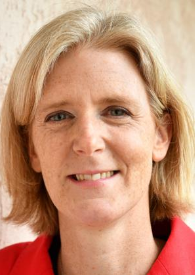 Dr Grania Brigden is The Director of the Department of TB at the International Union Against TB and Lung disease (The Union). In this role, she is involved in developing and expanding The Union's global work programmes for TB, HIV and other co-morbidities. Grania has previously worked for Médicins Sans Frontières, in Uganda with VSO, and in Banda Ache, Indonesia with Medic Global Sikhs. Grania studied medicine at University of Aberdeen and completed her specialist training in general and respiratory medicine in the North East Thames Deanery, London.
Dr Riitta Dlodlo, MD, MPH, has worked in both clinical and programmatic tuberculosis (TB), TB-HIV and overall health services and project management for over 30 years in Zimbabwe and other sub-Saharan African countries.
Riitta is a strong proponent of patient-centered decentralised and integrated services for people with TB and comorbidities. She is passionate about local use of routinely available data in tuberculosis programmes for strengthening quality of both clinical and programmatic management. She also believes that good quality tuberculosis data facilitates operational research that can expand evidence base for health policy, practices and approaches. She has served as a faculty member in several Union courses, such as the International TB Course in Arusha. She is a lead faculty in Principles of Tuberculosis Care and Prevention: from Knowledge to Action that is an annual international course held in Zimbabwe and its national adaptations. She has published on TB-HIV and mortality. In 2019, Riitta was appointed Senior Advisor in The Union.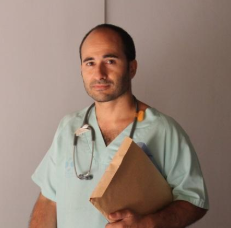 Dr Ignacio (Nacho) Monedero is a medical doctor with more than 18 years of clinical practice and working for the last 14 years in programmatic and clinical TB management with working experience in more than 30 countries. After being working 2 years in Sub-Saharan Africa in TB and HIV in tough conditions, did an MSc in Public Health in developing countries. Later in 2008 joined the Union as a TB-HIV and DR-TB consultant, delivering since them more than 45 clinical trainings and more than 30 technical assistance mission mainly on DR-TB. He is the author of more than 25 peer reviewed publication and collaborator of Union and WHO guidelines. Currently continue working internationally for the Union and WHO jointly with different academic and clinical positions in Spain, being a core member of the GDI, member or EMRO rGLC and working part time providing second medical opinions in infectious diseases. Keen on capacity building, sees training as an opportunity to empower patient, physicians and communities.

Liesbeth Oey has an academic background (master degree, University of Utrecht, the Netherlands) in training and human resource development. She was trained extensively in curriculum development, organization, implementation and evaluation of training programs. In 2007, she finished a one year master degree program in Medical Anthropology at the University of Amsterdam. Through her work in several organizations (KNCV Tuberculosis Foundation; WHO; Partners in Health) and in different parts of the world (Africa and Asia), she has ample experience in tuberculosis control programs. Liesbeth joined the Union in 2017 as training manager TB and Lung health.
The course content was developed by The Union
Faculty have no, real or perceived, direct or indirect conflicts of interest that relate to this online course.
The Union is an accredited IACET provider
www.iacet.org
This project was made possible with the financial support of Sanofi